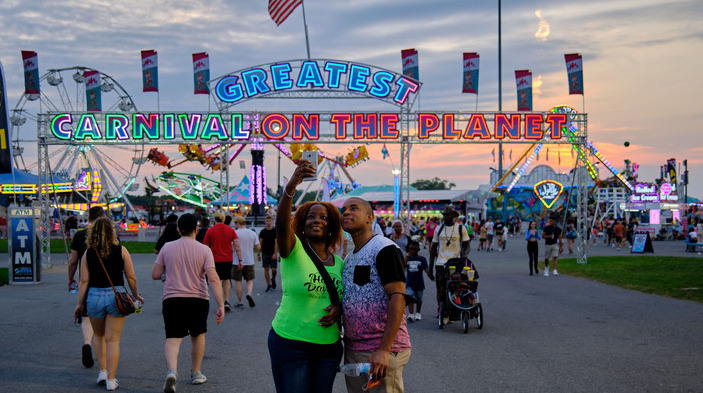 It's New York State Fair Season at The Cove
It wouldn't be summer in Upstate New York without a trip (or two!) to the New York State Fair. This beloved annual tradition has been held in Syracuse since 1841 and draws visitors from throughout New York and across the United States. This year's fair will run from August 24 through September 5, offering thirteen days of family fun less than an hour from The Cove at Sylvan Beach. There's still time to reserve your cottage at The Cove during the State Fair so you can take part in this quintessential Upstate New York experience, and we have all the details you need to make the New York State Fair part of your summer vacation.
The Great New York State Fair
Situated on 375 acres and welcoming millions of visitors annually, the fairgrounds are home to a huge variety of things to see and do. Kids will love visiting with all the animals, including horses, sheep, goats, pigs, chickens, and cows, and they just might get a chance to see a newborn calf at the Dairy Cow Live Birthing Center. There's also a huge midway with games and rides for all ages – including adults who are still kids at heart!
To make the fair a learning experience, stop by the Iroquois Village to see social dances performed by Members of the Haudenosaunee Confederacy and explore traditional arts and crafts made by Native American artisans. You can also visit the Daniel Parrish Witter Agricultural Museum for a trip back in time that includes a working blacksmith's forge, historical interpreters, and a variety of live demonstrations.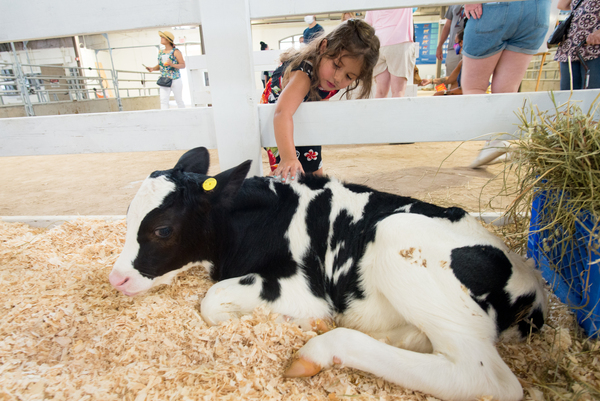 Fair-goers can enjoy all the best of New York State with a wide variety of locally grown and produced products that range from maple syrup and dairy products to craft beer. Of course, the fair is also a foodie's paradise where you can sample treats from around the world at the International Pavilion and Pan-African Village, grab classic carnival favorites like sausage sandwiches and funnel cakes, and enjoy some of our region's popular local restaurants, like Tully's, Dinosaur Barbecue, and Twin Trees Pizza.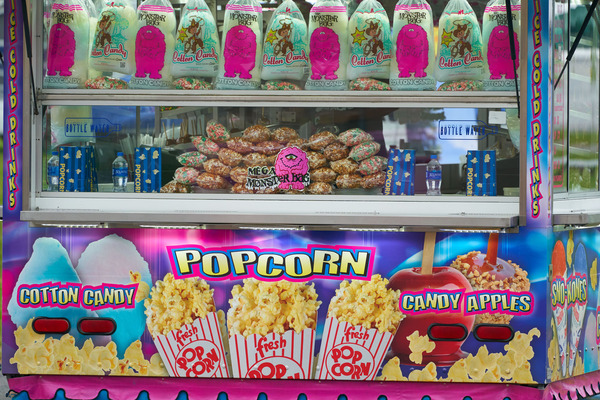 Getting your fair tickets is easy – simply stop by a kiosk on-site (credit cards only), or purchase your tickets online here. You can also pay for parking with the same online transaction if preferred.
State Fair Traditions
While everyone has their own unique way to enjoy the New York State Fair, there are a few traditions that annual visitors never miss. Want to enjoy the fair like an Upstate New Yorker? Make sure to visit a few of these top spots!
See the butter sculpture:

Each year artisans create a one-of-a-kind sculpture in a one-of-a-kind medium, using hundreds of pounds of butter to craft their work. Head to the Dairy Products Building to see this year's creation – and stop by the Center of Progress to see an amazing sand sculpture as well!

Have a cup of milk:

After visiting the butter sculpture, grab a 25-cent token and join the line at the Milk Bar for a small cup of regular or chocolate milk. On average, the Milk Bar sells more than 30,000 cups per day.
Get a bird's-eye view:

The fair is a sight to behold – especially from over 30 feet above. Catch a ride on the Broadway Skyliner chairlift and travel 1,400 feet from one end of the midway to the other. The view is especially spectacular after dark.
Enjoy a baked potato:

Are baked potatoes summer food? Fairgoers say yes, and the line at the Potato Booth is always long – consider queuing up for yours early.
Relax in the Rose Garden:

This hidden treasure just outside the Horticulture Building is home to beautiful flowers and a bubbling fountain. It's a great place to catch your breath and snap a stunning selfie.
Catch a sugar high:

Stop by the A-frame Pizza Fritte stand to grab a local confection that looks like a baguette but tastes like the best fried dough you've ever had.
Take in a pig race:

There are plenty of equine activities at the fair, but the best race might just be one between some of the cutest pigs you've ever seen. Catch the Hollywood Racing Pigs on the midway any day throughout the fair.
Sip a wine slushie:

This grownup fair treat is the perfect refresher on hot summer days, and a host of local wineries will be serving them up directly across from Chevy Park.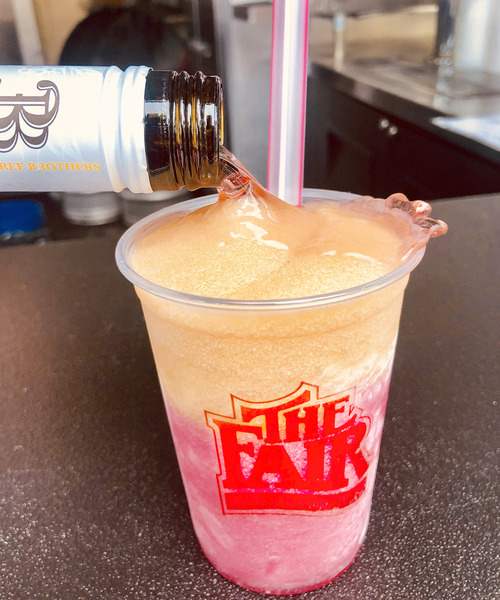 Enjoy Summer's Best Events During Your Stay at The Cove
It's not too late to book your stay at The Cove and enjoy the Great New York State Fair with us - we hope to see you then! When you stay at The Cove at Sylvan Beach, you're always just a short drive away from Upstate New York's best summer events, from the New York State Fair and Sylvan Beach's Pirates Weekend to the Syracuse Jazz Festival and Madison-Bouckville Antiques Week. Don't miss out on the fun – reserve your two- or three-bedroom cottage today and experience all our region has to offer at The Cove.