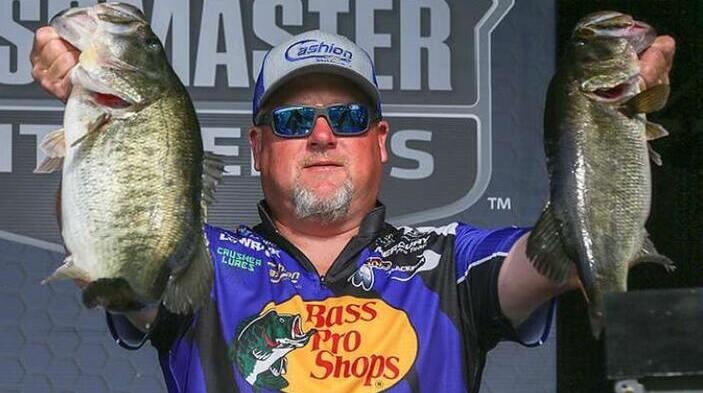 Oneida Lake Fishing: Reel in a Tournament-Worthy Catch on Your Vacation
Whether you're a lifelong angler or just looking for ways to relax on the water, Oneida Lake is a great place for fishing this summer. New York State's largest inland lake has long been home to professional fishing tournaments hosted by Bassmaster and other elite organizations, drawing top pros from around the country. With its lakeside location and a pontoon boat included with every weeklong cottage rental, The Cove at Sylvan Beach makes it easy to get into the action yourself, so you can reel in a trophy-worthy catch and bring home more than memories from your summer vacation.
As you prepare for a visit to The Cove, here's everything you should know about Oneida Lake fishing during your stay.
Subscribe to Alerts for the Latest Offers from The Cove
Excusions with Bassmaster Pro Elite Fisherman Jamie Hartman (and All the Gear You Need)
If you're more serious about building your angling skills and understanding the best techniques for fishing on Oneida Lake, working with a local fishing guide is a great way to up your game. The Cove has partnered with Jamie Hartman, a pro angler known for his victories at Bassmaster tournaments around the country. Jamie was born and raised in Upstate New York and still considers Oneida Lake his favorite fishing spot of all time. Our guests can take advantage of his extensive experience by scheduling a full- or half-day excusion for up to two adults and one child. Keep in mind that our fishing excusions are catch-and-release only!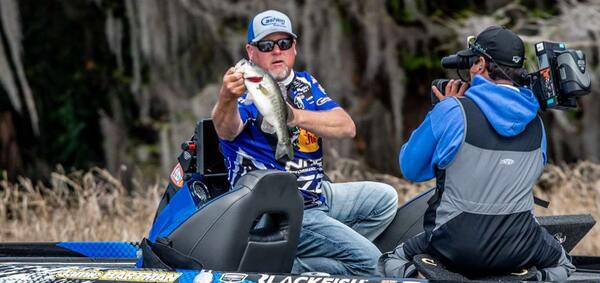 Oneida Lake may welcome pro anglers for high-profile tournaments, but it's also a great place for amateurs to enjoy fishing on family vacations, bachelor party trips, family reunions and more. Thanks to Sylvan Beach Supply Co., there's no need to tote fishing gear from home or spend a small fortune on equipment. The Cove's flagship store offers a diverse selection of fishing equipment rentals, plus fishing line, lures and live bait, so you can pack up the boat and head out without hassle.
What Kind of Fish Can You Catch in Oneida Lake?
You'll find a vast range of fish in the waters of Oneida Lake. Bassmaster holds tournaments here for a reason, as both largemouth and smallmouth bass are abundant. Sandy shoals are often the preferred habitat for smallmouth bass, while the largemouth variety is more often found in areas with greater vegetation growth. Thanks to the zebra mussels that keep Oneida Lake clean and clear, aquatic plant life flourishes and provides plenty of the cover these bass prefer.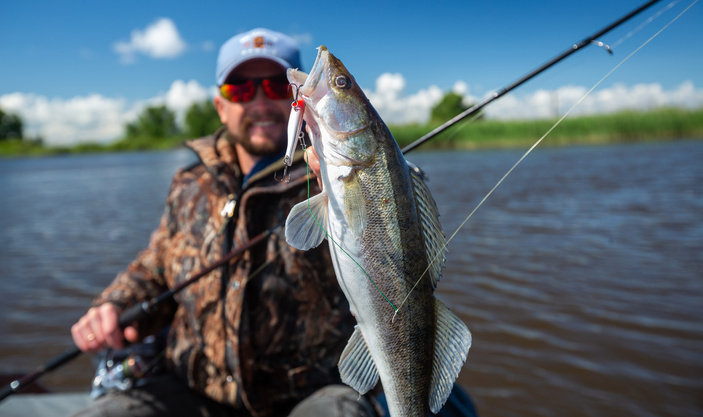 Perch are also plentiful and may be fished at any time of the year. Like largemouth bass, they are most commonly found near vegetation. Head to the lake's deepest waters, and you'll be ready to reel in walleye, another common species. Other fish commonly found in Oneida Lake include:
Chain pickerel
Northern pike
Tiger musky
Bluegill
Pumpkin seed sunfish
Rock bass
Black crappie
Freshwater drum
Common carp
Bowfin
Burbot
Longnose gar
Gizzard shad
Round goby
Fishing limits apply to a number of species; be sure to check with DEC freshwater fishing regulations to determine how many fish of each type may be caught during your outing.
New York State Fishing Licenses
Make sure you're prepared to follow all the relevant rules and regulations before heading out on the water for a day of fishing. New York's Department of Environmental Conservation requires a fishing license for anyone 16 years of age and older for freshwater fishing. Fortunately, licenses are easy to get – simply apply online to register for and print your license on the spot, or call 1-866-933-2257 to receive a confirmation number that provides proof of licensure.
NYDEC also holds several free fishing weekends throughout the year. If you visit The Cove during one of these weekends, no license is needed.
Fishing on a Pontoon Boat
You may often see anglers fishing from V-hull boats, but there are many reasons why a pontoon boat makes a great fishing craft. First, they're extremely easy to handle, even for beginners – you'll be out on the water in no time! Thanks to a large deck area, pontoon boats provide plenty of space for multiple people to cast off without tangling lines or bumping elbows. There will also be room for all your fishing gear, coolers, and other must haves.
Pontoon boats are also exceptionally stable when compared to other types of watercraft. This is a great advantage when fishing with kids and can also help adults stay more comfortable throughout the day. Best of all, you won't need any experience in operating a boat. Simply complete your boating safety certificate before arriving at The Cove and you're ready to set sail.
Fishing is just one of the many ways you can enjoy Oneida Lake this summer at The Cove. To learn more about weeklong stays in our modern, beautifully pointed two- and three-bedroom cottages, contact us today.