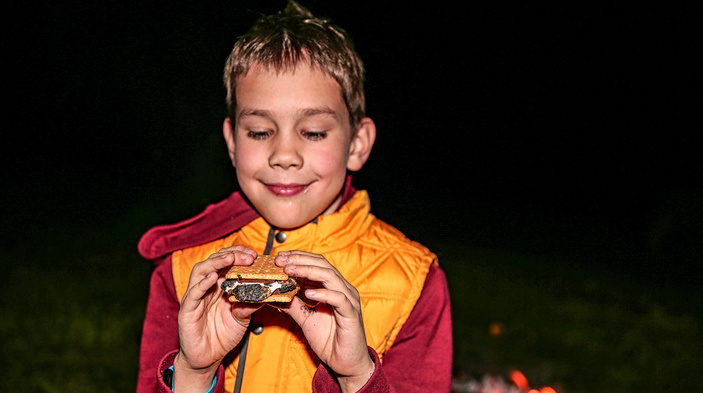 Make Your Summer Getaway Sweet with S'mores by the Fire Pit
With so much to do in Upstate New York, your days at The Cove at Sylvan Beach are sure to be filled with cruising Oneida Lake, hikes and bike rides, fishing, and other things to do. That means you'll want to schedule a little downtime too, so you can relax with family or friends. The fire pit included with every cottage rental at The Cove is the perfect spot to unwind after a busy day – and to make s'mores, one of summer's top treats. Try a few of our best tips to make the most of your fireside evening this summer at The Cove.
Subscribe to Alerts for the Latest Offers from The Cove
Gather Your Supplies
Fortunately, there's no need to run to the grocery store or bring s'mores supplies with you when you stay at The Cove. Sylvan Beach Supply Co., The Cove's flagship store, offers easy-to-use s'mores kits that include everything needed to make these classic summertime sweets, including chocolate, marshmallows, and graham crackers. While you're there, you may want to grab a quick dinner as well, plus cold drinks or a beer or two for the adults!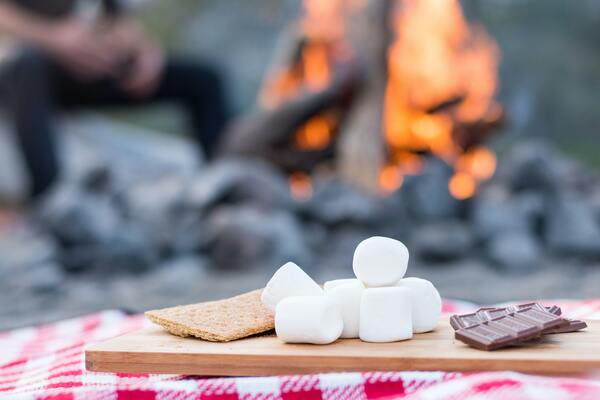 Creative Variations on a Classic
Old-fashioned s'mores are a perennial favorite for a reason. That said, mixing up new flavor combinations is a great way to make your night around the fire more fun and discover new favorites. In addition to classic s'mores, try spicing things up by adding a few of the following to your s'mores kit from Sylvan Beach Supply Co.:
Swap graham crackers for chocolate chip cookies, shortbread, chocolate mint cookies, or ginger snaps – or pop open a sandwich cookie and place your marshmallow and candy between the layers
Replace milk chocolate with dark or white chocolate, or try chocolate candies filled with caramel, peanut butter, peppermint, or fruity fillings
Spread your graham crackers with jam, peanut butter, or chocolate hazelnut spread
Add thinly sliced apples, strawberries, or pineapple to the mix
Make your s'more sweet and salty by using butter crackers or adding potato chips between layers
If your family loves a friendly competition, challenge everyone to make a unique s'mores combination to share. The winner will have bragging rights until your next stay at The Cove!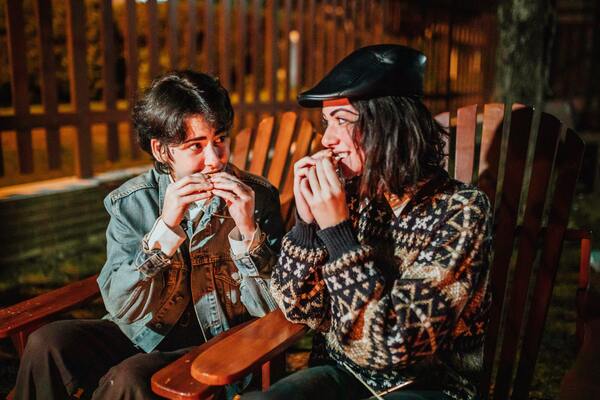 Technique Is Everything
When it comes to s'mores, everyone has a tried-and-true method for the perfect confection. Still, if this is your first time or you're looking to up your s'mores game, there are a few simple tips to ensure delicious results every time.
While it may be tempting to get started as soon as your fire pit is lit, you'll want to wait for the flames to die down a bit. This makes toasting your marshmallows safer for everyone and stops them from cooking too quickly.
For those who love a golden brown marshmallow, patience is key. Hold the marshmallow about six inches above the fire, roughly in the center. As you do, rotate the skewer slowly to avoid burnt spots and uneven heating. Achieving a rich brown hue will take about five minutes, but it's worth the wait for perfectly gooey results.
Prefer a thoroughly charred marshmallow in your s'more? Hold your skewer a bit closer to the flame. For a truly blackened finish, it's ok to let the marshmallow briefly catch fire. Just be sure to gently blow out the flames rather than shaking them away. Doing so could result in burns due to hot sugar flying in unexpected directions.
Looking for chocolate in every bite? Try inserting a square into the marshmallow before roasting. It's an easy way to achieve just the right ratio of chocolate to marshmallow in every bite.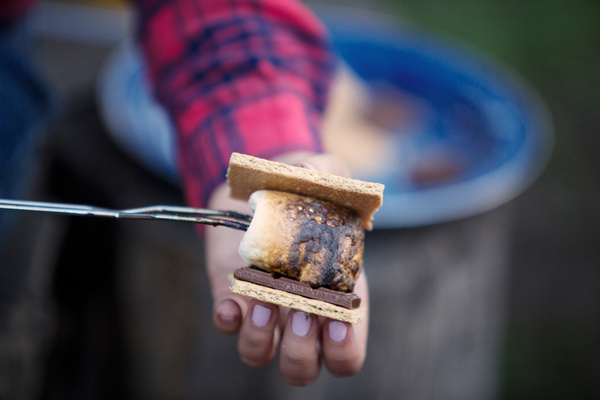 Cozy Up with S'mores at The Cove
Is there anything better than biting into freshly made s'mores on a summer night? If so, we haven't found it yet! Making s'mores around your fire pit at The Cove isn't just fun – it's a great way to make memories with your family that will last a lifetime.
From quiet nights to big days filled with adventure, you'll find countless ways to enjoy summer in Upstate New York at The Cove. To learn more or reserve your weeklong stay – with a pontoon boat included – contact us today.