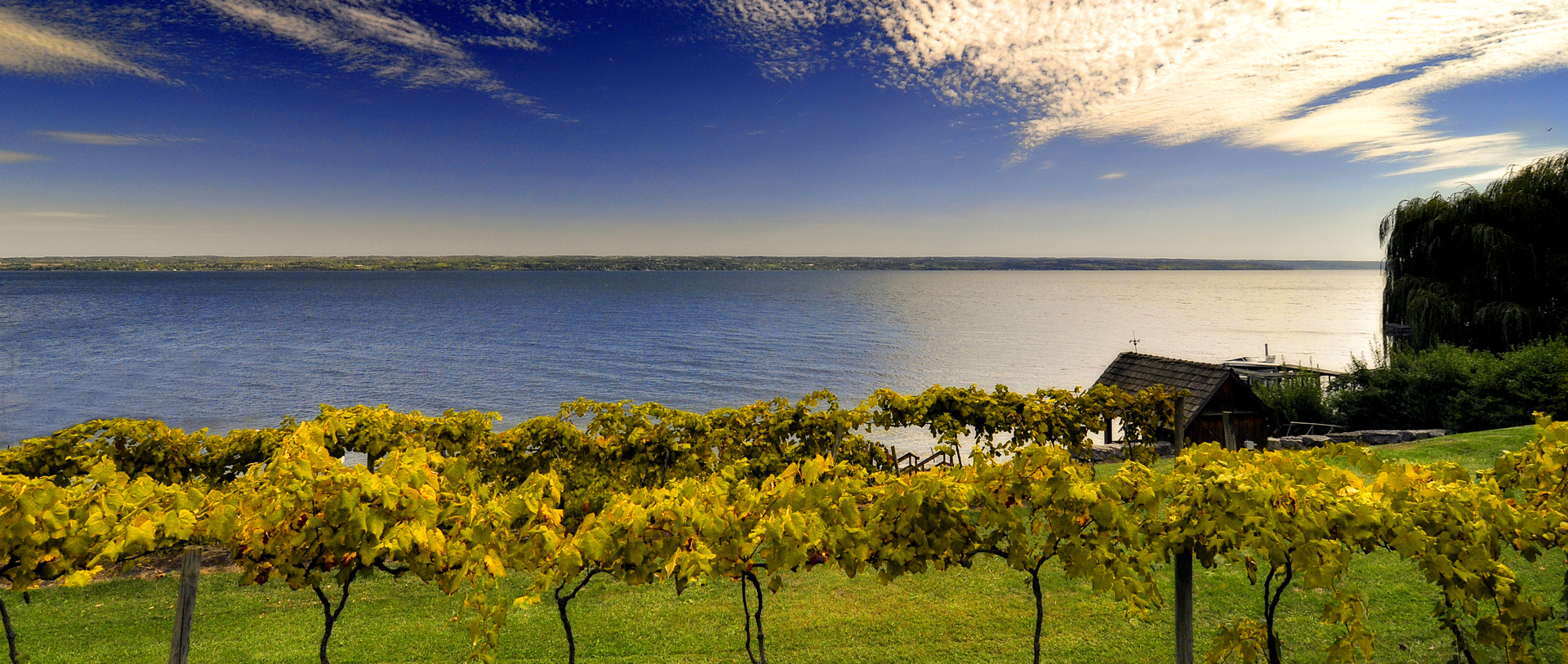 Explore Finger Lakes Wine Country at The Cove
Photo Credit: Finger Lakes Wine Country
Whether you're staying at The Cove at Sylvan Beach for a weeklong summer vacation or a romantic long weekend in the fall, you're just a short drive from one of the top wine-producing regions in the world: the Finger Lakes. These lakes are named for their long, narrow shapes, and Oneida Lake is often referred to as The Thumb! Learn more about planning a wine tour during your visit so you can savor some of the region's best wines!
Finger Lakes Wineries - The Wine Trails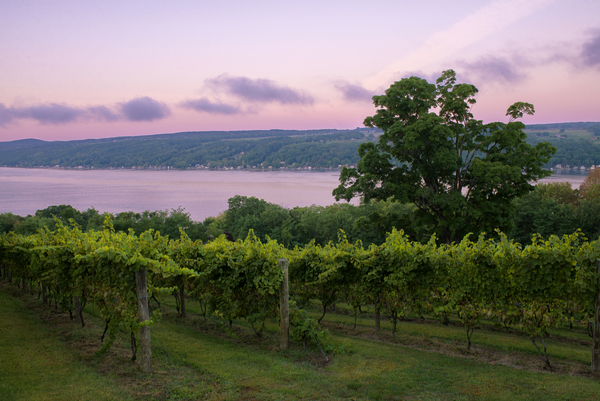 Photo Credit: Finger Lakes Wine Country
What makes the Finger Lakes wine region so special? The area is home to a unique terroir, or wine-producing environment, with climate, soil, and topography that are ideal for producing a wide range of grape varieties. The lakes help regulate air temperature year-round, ensuring more consistent temperatures throughout the growing season and minimizing extreme winter weather. As a result, each lake's unique viticulture area supports a variety of Vinifera grapes and native species.
While there are eleven Finger Lakes, the region's wineries are primarily centered around three: Seneca, Cayuga, and Keuka. These lakes are home to more than 100 wineries, so you can easily make a day out of touring any of the three. Where should you start? Here's a closer look at the top three Finger Lakes wine trails.
Seneca Lake
Closest to The Cove, the Seneca Lake Wine Trail also offers the most wineries to explore and enjoy. Popular options to try on your tour include Riesling, Chardonnay, Cabernet Franc, Pinot Noir, Pinot Gris (Grigio), Sauvignon Blanc, Cabernet Sauvignon, Syrah, Moscato, and more. Seneca Lake wineries are also the place to enjoy wines made with Catawba and Niagara grapes and ice wines, a type of sweet dessert wine made with grapes that have frozen on the vine.
Cayuga Lake
The oldest of the Finger Lakes wine trails, the Cayuga Lake Wine Trail formed in 1983. Since then, Cayuga Lake wineries have collectively earned more than 6,000 national and international medals, making this the place to be for top-quality wines. Cayuga Lake also offers stunning views of spectacular natural landscapes. No tour will be complete without a stop at Taughannock Falls. As a bonus, all member wineries on this trail are dog friendly!
Keuka Lake
The Keuka Lake Wine Trail has a rich history in the region's wine production – and plenty of prestigious awards. Keuka Lake was the site of the area's first bonded winery and home to some of the first vineyards producing Vinifera grapes. Today, many of the wineries along the lake have been in business for 20 years or more and are family-owned operations dedicated to the best in viticulture. Due to Keuka Lake's smaller size, it's possible to drive around it in about an hour, leaving plenty of time to visit wineries and local attractions.
Best Finger Lakes Wine Tour Tips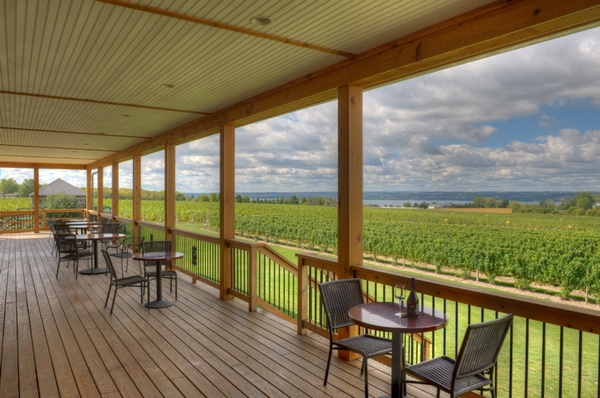 Photo Credit: Finger Lakes Wine Country
There's no wrong way to enjoy a wine tour – no matter which trail or wineries you choose, you're sure to have a great time! To make the most of your day, keep these tips in mind.
Plan to visit 2-4 wineries per day.

This will ensure you have time to savor the wines, explore the grounds, and check out onsite shops and eateries.

Make reservations when possible.

While not all wineries accept reservations and they are usually not required, having them can streamline your experience – and sometimes offer access to special wines not always available for walk-in guests!

Use the Finger Lakes Wine Country database to plan your tour.

You can search by lake and available amenities, as well as use keywords to find types of wine available.

Ask guest services at The Cove for suggestions!

We can help you explore hidden gems and popular options alike.

Don't forget breakfast and lunch.

Grab a breakfast sandwich and coffee at

Sylvan Beach Supply Co.

before heading out, and stop by one of the many restaurants along the wine trails during your tour.

Stay hydrated!

Drinking plenty of water will help you enjoy the day to the fullest.
Finally, take advantage of wine experts during your tastings! Most tasting room servers are happy to answer questions and help you find wines that you'll love.
Finger Lakes Wine Region - The Perfect Wine Lover's Getaway
There's more to enjoy at The Cove at Sylvan Beach than just family vacations. Our two- and three-bedroom cottages are just right for romantic retreats, bachelorette parties, fishing trips, and much more. From wine tours and outdoor adventures to award-winning spa services, golf, dining, gaming, and nightlife at nearby Turning Stone Resort Casino, The Cove puts you at the center of all Upstate New York has to offer.
Reserve a stay for two or more nights from September 10 to October 2, or plan your summer 2023 getaway now – book your cottage at The Cove today!