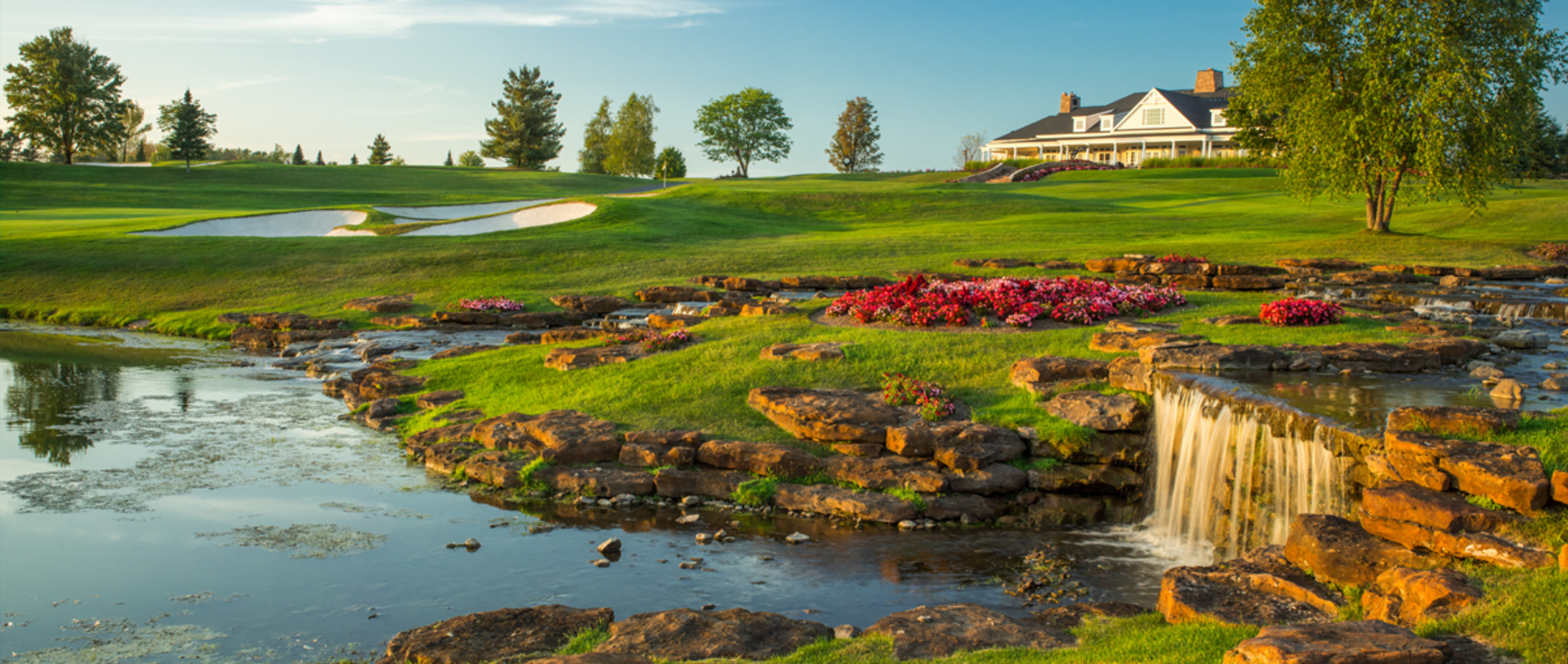 Hit the Links at Upstate New York's Best Golf Courses When You Visit The Cove
Summer is golf season, and there's no better place to play in Upstate New York than Turning Stone Resort Casino. The state's most award-winning golf destination, Turning Stone is just a short drive from The Cove at Sylvan Beach and offers courses for seasoned players and casual golfers alike. With five courses, an indoor short game practice area, and driving range, and a host of honors from leading publications, the resort casino draws players throughout the state and across the country.
Making the one-of-a-kind Turning Stone golf experience part is easy when you stay at The Cove. As you plan your visit, here's everything you should know about enjoying the resort casino's world-class golf courses.
Turning Stone Golf: A Championship Experience in Upstate New York
Turning Stone's golf courses were created out of passion for the game and a commitment to the unrivaled quality guests enjoy at all Oneida Nation Enterprises (the resort casino's and The Cove's parent company) properties. Thanks to a dedicated team of golf and grounds professionals, players enjoy immaculately maintained grounds with stunning natural beauty as they play through courses designed by some of the most prominent names in the industry. It's no surprise that Turning Stone has played host to numerous high-profile golf events, including PGA Professional National Championships, New York State PGA Championships, the Golf Channel Amateur Tour, NCAA D1 Golf Tournaments, and many more, and welcomed pro players like Tiger Woods, Camilo Villegas, Matt Kuchar, Steve Flesch, and Dustin Johnson.
Golf Channel's Golf Advisor rated the resort casino's three 18-hole courses as the best in New York, and Turning Stone has earned Golf Digest's Editors' Choice Award for Best Golf Resorts in the Northeast, Casino Player Magazine's #1 Best Golf Course in New York award and three of Northeast Golf Magazine's Best in Golf Awards. No matter where you schedule your rounds, you can count on the one-of-a-kind guest experiences that Turning Stone is known for with amenities that will have you planning a return visit before you hit the eighteenth hole.
Atunyote
Atunyote was brought to life with an ambitious goal: to provide a golf experience on par with Augusta National Golf Club. No detail was overlooked in creating that experience, from design by legendary golf course architect Tom Fazio to the same sand used in Atunyote's sand traps that you'll find on the home course of the Masters Tournament. Atunyote provides plenty of challenges for the experienced player and a stunning design that features vast stretches of open space, gently rolling hills, waterfalls, and streams to immerse you in natural beauty.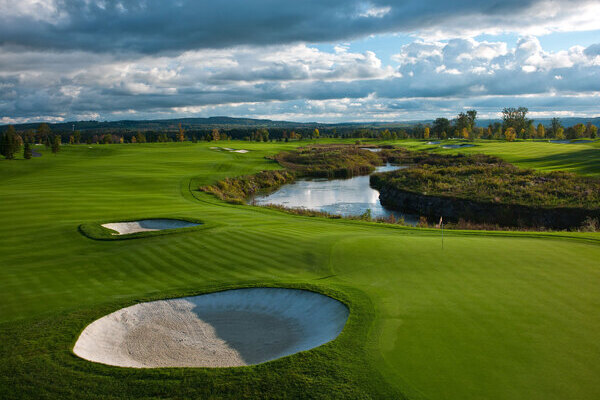 Kaluhyat
As you take in breathtaking views of Kaluhyat's 7,100-yard span from atop one of the course's plateaus, you'll instantly understand why its name was taken from the Oneida word for "the other side of the sky." Designed by renowned golf course architect Trent Jones, Jr., Kaluhyat is a shot-maker's course, where accuracy and strategy are just as important as shot length.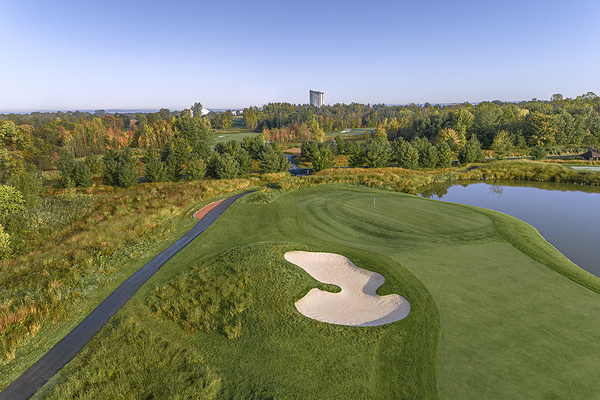 Shenendoah
A PGA-level course designed by Rick Smith, Shenendoah features an environmentally conscious design that emphasizes its spectacular natural setting. Wooded parkland holes and open pastures offer simple beauty for a truly unique playing experience.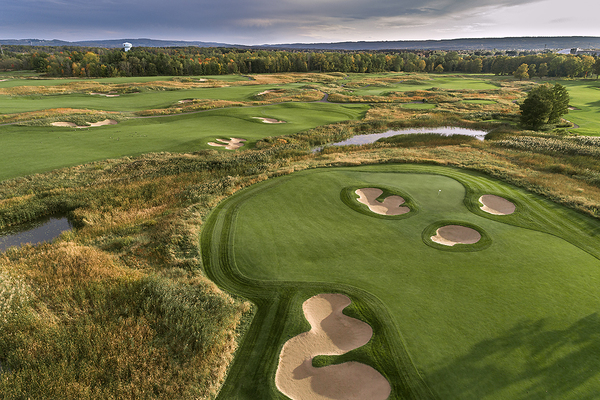 Beginning golfers or those teaching the game to the next generation of players can also check out Turning Stone's two 9-hole courses, Pleasant Knolls and Sandstone Hollow. Both have been designated as US Kids Golf Family Courses and welcome players with beautiful surroundings and top-quality amenities.
Ready to elevate your golf game? Kick off your trip with a visit to Turning Stone's Sportsplex, home to a 17,000 square foot short game practice space with greens, bunkers, rough, and elevation changes that mirror real course conditions and 40 driving ranges to perfect your swing. Golfers can also treat themselves with a private fitting at the Golf Superstore to take the guesswork out of finding a proper club fit with a large selection of clubs and other equipment from leading manufacturers.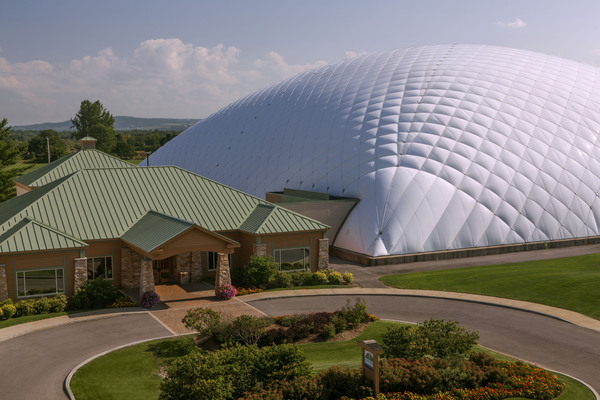 Make Turning Stone Golf Part of Your Getaway at The Cove
Don't miss out on the best golf in Upstate New York – schedule a few rounds at Turning Stone's award-winning golf courses during your lakeside vacation at The Cove. For more information about golf at Turning Stone for guests at The Cove, contact us today.