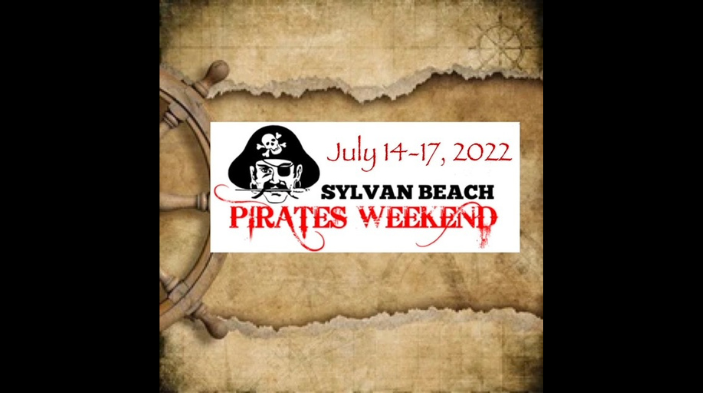 Pirates Weekend Invades Sylvan Beach July 14-17
On July 14, Sylvan Beach will celebrate the return of one of the community's most beloved annual events, the Sylvan Beach Pirates Festival. Guests staying at The Cove at Sylvan Beach won't want to miss three days of high seas adventure packed with good times that will shiver your timbers all weekend long. Grab your best pirate garb and practice your sea shanties – it's time to raise the Jolly Roger as pirates take over the shores of Oneida Lake starting Thursday.
Subscribe to Alerts for the Latest Offers from The Cove
Pirates Invade Thursday Night
If you'll be staying at The Cove through this week, the pier in Sylvan Beach is the place to be Thursday night. That's where a pirate crew will drop anchor and invade, kidnapping a local celebrity and demanding a ransom at businesses across the village. Of course, it's all for a good cause – proceeds from the raid will benefit a variety of worthy local organizations.
This is a great night to spend in Sylvan Beach, whether you're traveling with family or friends. The weekly Classic Car Cruise also heads into town on Thursdays, offering the opportunity to check out vintage rides from decades past. Afterwards, a variety of venues will host live music and other fun to keep the party going.
We suggest a stop at The Lake House at Sylvan Beach, where you can win lots of loot on the gaming floor, savor delicious Captain's Hook cocktails and get fun photo ops. Plus, there will be live music by local musicians all weekend long!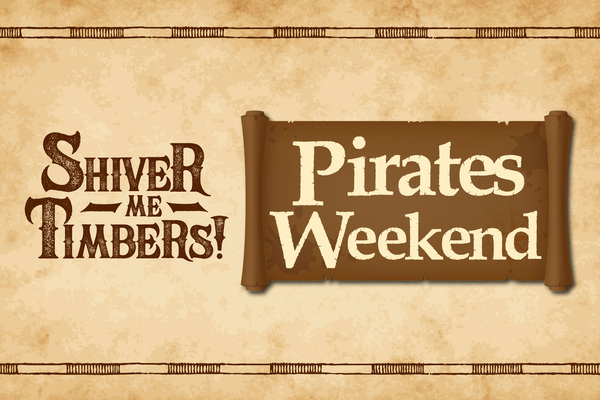 Fun for Grownup Pirates on Friday Night
No true pirate can turn down a mug of grog. Thanks to the Best of the Beach Pirates Grog Crawl, pirates age 21 and over can enjoy samples of signature pirate grog along with all your favorite adult beverages. The night will conclude with a drawing for prizes, ensuring a few lucky shipmates head home with pockets full of treasure.
Family Fun Saturday
The Cove is the perfect destination for family vacations, and kids of all ages will find something to enjoy during a stay for Pirates Weekend. There will be plenty of pirate-themed activities for little ones throughout the day, including face painting, craft making, and the Pirate's Booty Treasure Hunt, where kids can dig for buried gold coins that can be redeemed for a toy surprise.
Of course, the pirate invasion will be in full swing all day as reenactors wander the streets! Vendors, crafters, and antiques sellers will also be stationed throughout the village for anyone seeking the perfect Sylvan Beach souvenir.
At 1:00pm, you'll want to line up for the 8th Annual Pirate Parade that will wind through town from the village parking lot heading north. The fun will continue throughout the afternoon with more kid-friendly activities and a pirate band playing in the park. In the evening, visitors can take in a pirate movie or follow the Pirate Zombie Walk, which kicks off near the canal and makes its way to the beach where a family bonfire gets started after dark. The night will conclude with a big fireworks display around 9:30, the perfect end to a day of pirate shenanigans.
The Festivities Continue
Of course, the festivities extend through Sunday as well, when children can have breakfast with pirates at Pancake House on Main Street and vendors will be selling their wares across town. There will also be a sand castle building contest, a Pirate Puppy Parade, and a Pirate Boat Parade.
Adults will find plenty to enjoy on Sunday as well, with a Pirate Bloody Mary Crawl kicking off at 2:00 pm with prizes. Music lovers will want to head to the lakefront for Blues Fest, where you can enjoy the sounds of the blues and beautiful views of Oneida Lake.
The Pirates Arrr Coming!
The Village of Sylvan Beach is just a short walk from The Cove, making it easy to check out Pirates Weekend and all the other great events offered in the village during your stay. If you're out and about this weekend enjoying the fun, be sure to tag us in your photos at @CoveCNY on Facebook, @thecovecny on Instagram, or @TheCoveCNY on Twitter!
Haven't booked your stay at The Cove at Sylvan Beach yet? Cottages are filling up fast, but weekly rentals are still available for the summer. Reserve your stay to enjoy all that summer has to offer in Upstate New York – contact us today!
For more information about Sylvan Beach Pirates Weekend 2022, visit the event's Facebook page.