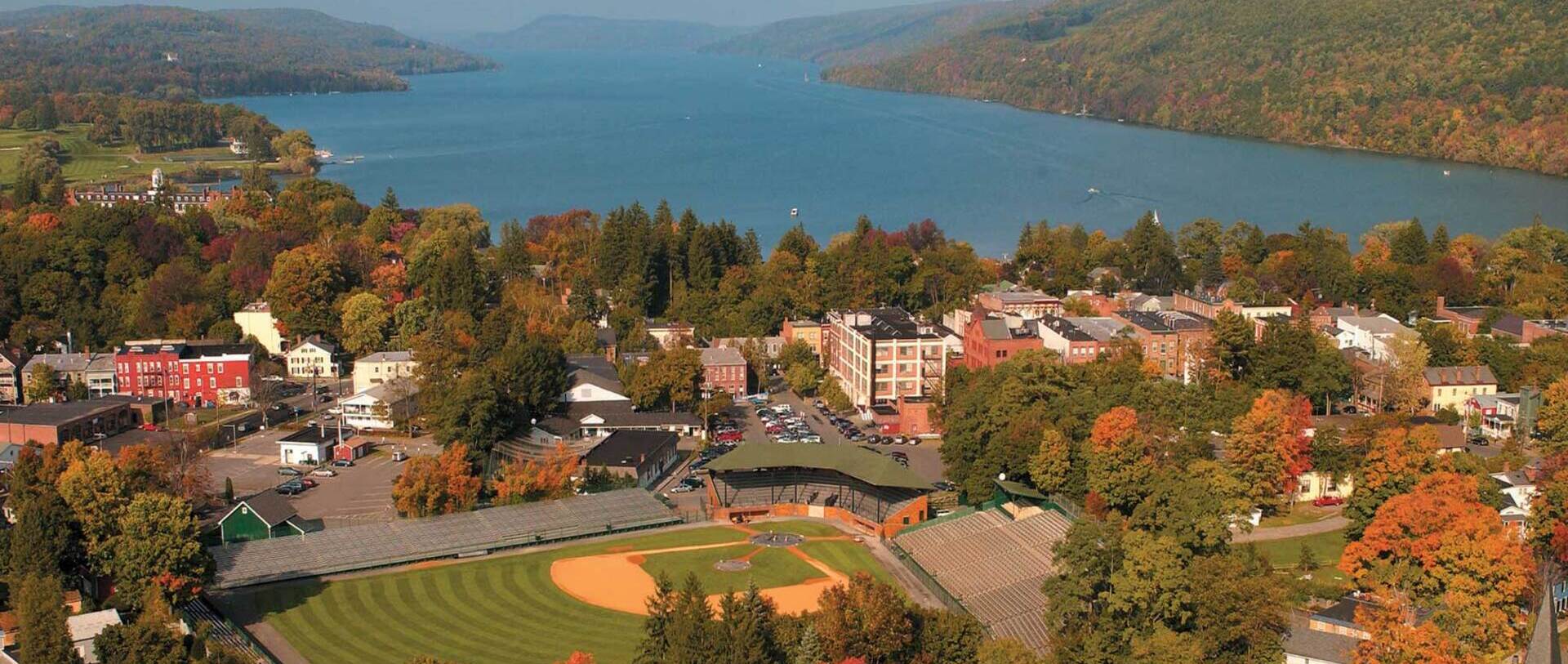 See Upstate NY at The Cove: A Day in Cooperstown
Home to the National Baseball Hall of Fame, Cooperstown is one of the most popular tourist destinations in Upstate New York. It's also within easy driving distance of The Cove at Sylvan Beach and makes a great day trip for families, sports enthusiasts, craft beer lovers, and much more. Ready for a day in America's Hometown? Build your itinerary with some of our favorite things to do in Cooperstown, New York.
The National Baseball Hall of Fame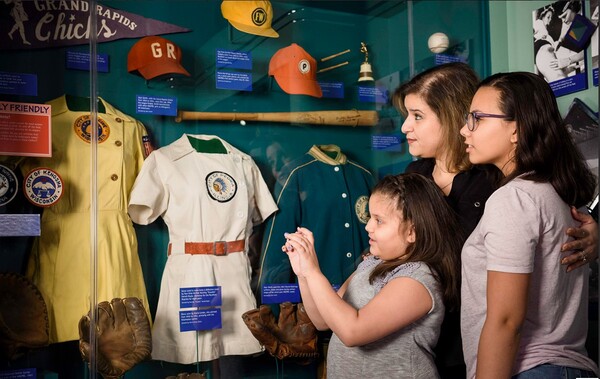 Photo Credit: Mitch Wojnarowicz/National Baseball Hall of Fame and Museum
No trip to Cooperstown is complete without a stop at The National Baseball Hall of Fame. Even casual fans of America's pastime will find plenty to enjoy with 60,000 square feet of exhibits and memorabilia that honors players, managers, umpires, and others who made history in the sport. In addition to the Plaque Gallery listing every Hall of Famer's top accomplishments, be sure to check out the interactive Whole New Ballgame exhibit, which examines baseball history from the 70s onward, and Viva Baseball, a tribute to baseball in Caribbean Basin countries.
There's no shortage of baseball fun in Cooperstown! Hardcore fans will also want to take a tour of Doubleday Field, the home of baseball, and stop by the Cooperstown Bat Company for custom bats and collectibles.
The Farmers' Museum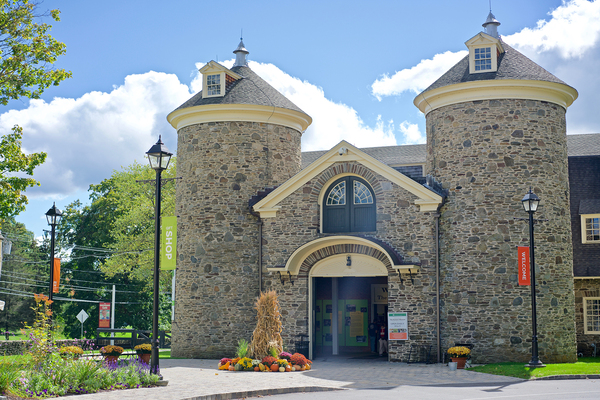 Photo Credit: The Farmers' Museum
Step back in time at The Farmers' Museum. Visitors can experience village life, agriculture, and common trades circa the mid-1800s at one of the oldest living history museums in the United States. Tour a print shop, blacksmith's shop, pharmacy, and tavern and explore the Lippitt Farmstead to feed the animals and see the operations of a 19th-century farm up close. The Farmers' Museum is also home to the Empire State Carnival, where kids can take a ride on one of 25 hand-carved animals, rotating exhibits, and the world's greatest hoax – the Cardiff Giant.
Fenimore Art Museum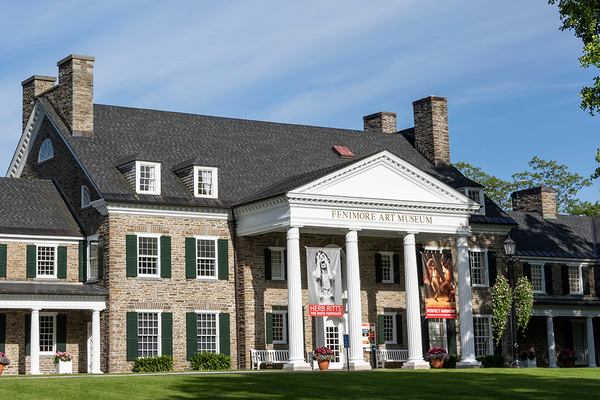 Photo Credit: Fenimore Art Museum
The onetime home of Leatherstocking Tales author James Fenimore Cooper, the Fenimore Art Museum boasts some of the most comprehensive collections of fine and folk art in the U.S., along with the renowned Thaw Collection of American Indian Art and 20th-century art, 19th-century photography, and decorative arts collections. The museum is also home to the powerful letters exchanged between Alexander Hamilton and Aaron Burr that led to their infamous duel and inspired the popular Broadway musical, Hamilton.
Fly Creek Cider Mill & Orchard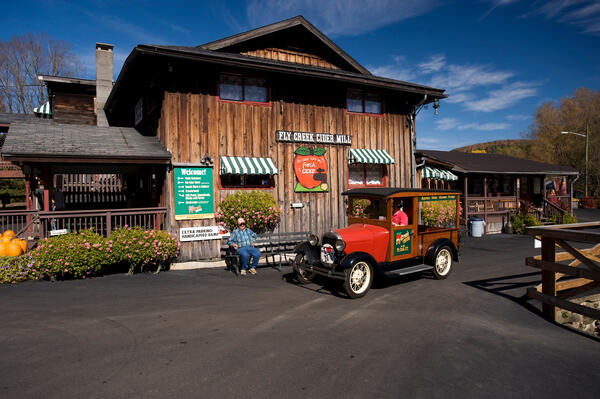 Photo Credit: ILoveNY.com
If you're visiting Cooperstown in the fall, make a trip to Fly Creek Cider Mill & Orchard part of your day. Each September, visitors can see how cider is made (check the mill's website for more information) and enjoy flights of cider, beer, wine, and spirits while overlooking scenic Mill Pond. While you're there, grab a bite to eat on the boardwalk and shop more than 500 regionally produced products that range from cheese and fudge to jams and jellies. There's plenty to do for kids as well with fun-filled Tractorland and friendly ducks to feed.
Glimmerglass State Park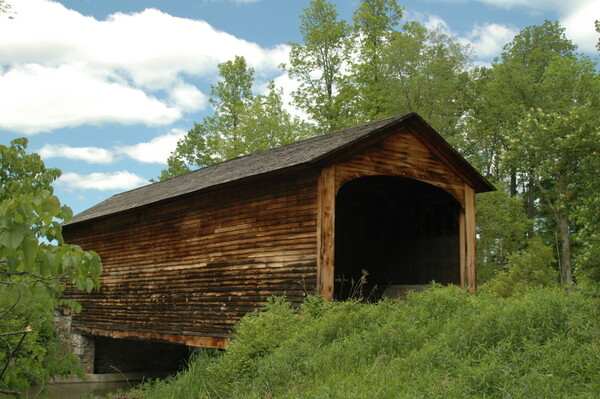 Photo Credit: Hyde Hall
Otsego Lake inspired Glimmerglass in the works of James Fenimore Cooper, and today visitors can enjoy all the beauty of this body of water at Glimmerglass State Park. The pet-friendly park is home to a swimming beach for summertime visits and walking trails, as well as several historic attractions. Take a tour of Hyde Hall, a 50-room country home overlooking the lake, and enjoy a picnic on the lawn, then stroll by the oldest covered bridge in not just New York State, but the entire U.S.
Brewery Ommegang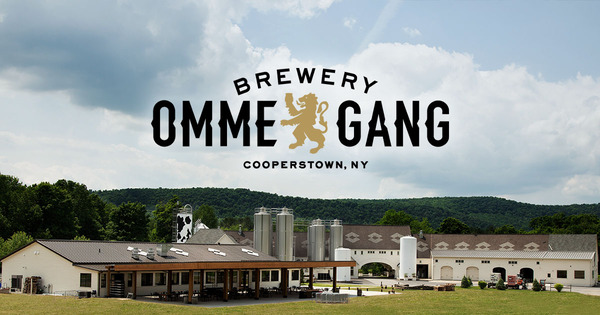 Photo Credit: Brewery Ommegang
Craft beer enthusiasts will want to enjoy an afternoon or evening at Brewery Ommegang, where eight year-round Belgian ales are always on tap along with a host of seasonal brews. Guests can enjoy a guided tasting that explores the brewery's heritage and latest creations and savor a delicious meal of Belgian-inspired dishes at Cafe Ommegang. Bring along your pup or try your hand at disc golf during your visit – the 9-hole, Par-3 course is free to play and open from dusk 'til dawn.
Looking for even more craft beer, cider, spirits, and mead? Explore the Cooperstown Beverage Trail during your stay at The Cove.
Experience Upstate New York at The Cove
With so many popular Upstate New York destinations nearby, there's always something new to experience at The Cove at Sylvan Beach. Reserve your fall getaway with two-night minimums from September 10 through October 2 or book your summer 2023 weeklong vacation today to enjoy it all with us!