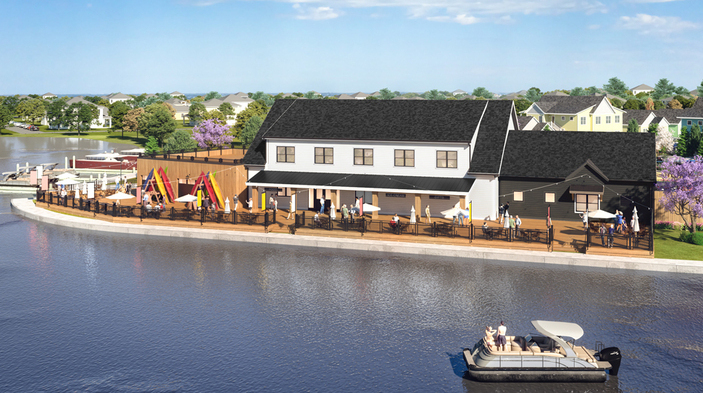 Meet the Hospitality All-Stars Behind The Cove at Sylvan Beach
When guests visit The Cove at Sylvan Beach for the first time this summer, they're in for a totally unique experience. There's so much to do and enjoy with a pontoon boat included with every weeklong rental, water sports on Oneida Lake and a host of parks, historic sites, local events, and more to explore. Just a short drive away, Turning Stone Resort Casino offers even more to enjoy, from Vegas-style casino gaming and nightlife to award-winning fine dining, golf, and spa services.
Yet it's not just the activities, accommodations, and attractions that make The Cove special. Behind the scenes, a team of hospitality pros with unrivaled experience have been working hard to make sure the guest service you'll enjoy is second to none. As you plan your Upstate New York lake vacation, get to know the team behind the Cove experience with this introduction to our hospitality all-stars.
Subscribe to Alerts for the Latest Offers from The Cove
The Turning Stone Team Puts a New Spin on Family Vacations
At Turning Stone, only the highest level of guest service will do. The resort casino has built its reputation on unparalleled experiences, whether visitors are coming for gaming, dining, or to see some of the best national acts take the stage at the Event Center or Showroom. Now, the Turning Stone team is bringing all of their expertise to The Cove.
At the helm you'll find Miles Blundell, Turning Stone's Director of Golf and Recreation. He's the man behind the resort casino's award-winning golf courses, as well as Oneida Nation Enterprises' other recreation offerings, including a salmon fishing area, hunting preserve, and two marinas. From construction and on-site amenities to programming for guests, Miles has worked tirelessly to craft a one-of-a-kind Upstate New York vacation experience.
"The resort will be beautiful in so many ways, but really we're most excited about the team behind it," he explained. "These leaders will guarantee The Cove provides the level of service Turning Stone is known for. They'll deliver friendly hospitality every time."
Karen Ramirez, Senior Vice President of Hospitality, Roxanne Lucenti, Director of Hotel Operations, and Ron Ross, Executive Enterprise Chef have also contributed their talents – and nearly a century of collective hospitality experience – to The Cove. No matter what brings you to Sylvan Beach this summer, this all-star team has been working hard to ensure your visit exceeds expectations.
The Cove's General Manager Specializes in Family Fun
Jeremy Aguillen, our General Manager, rounds out The Cove's A-team. Before coming aboard in Sylvan Beach, Aguillen built a career in the management of family-friendly tourism destinations; most recently, as General Manager for LEGOLAND Discovery Center and SEA LIFE Aquarium in San Antonio, Texas. He's focused on helping families make unforgettable memories during their stay and showing why The Cove is the perfect place to enjoy all Upstate New York has to offer.
Jeremy will also be leading a talented staff of guest service representatives, dock attendants, and other team members, all focused on delivering the very best in hospitality. Whether you're coming to The Cove for a family vacation, fishing trip, or friends' getaway, the entire team is standing by to make sure you'll want to return next summer!
Plan Your Summer Vacation at The Cove
If you're planning an Upstate New York vacation this summer, The Cove is the only destination that combines family-friendly amenities, stunning accommodations, and premier guest service from an award-winning hospitality team. Don't miss out on our first summer – contact us to book your cottage today!