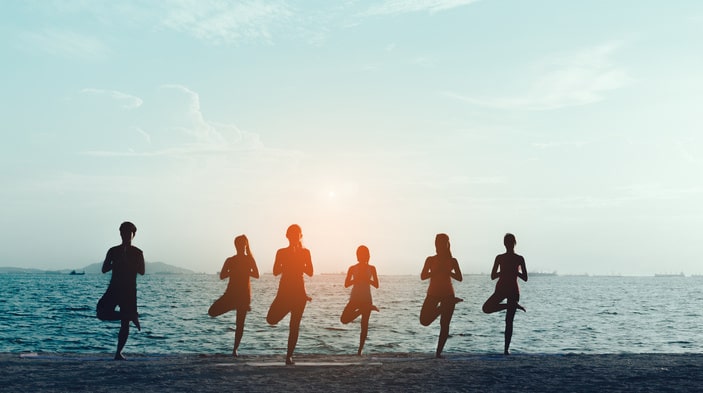 Staying Fit on Vacation Is Easy at The Cove
Summer vacation is all about relaxation and indulgence. It's a great time to sleep in, lounge on the beach, and enjoy dessert after dinner without guilt. But for many of us, working out is also part of a truly relaxing getaway. When you plan a summer visit at The Cove at Sylvan Beach, you'll find plenty of ways to get active and stay fit while having fun with family and friends. Here are just a few of our favorite ways to work out during your stay.
Subscribe to Alerts for the Latest Offers from The Cove
Beach Yoga
There's no reason to put your yoga practice on pause during your Upstate New York vacation this summer. Simply Grow, a Sylvan Beach yoga studio, welcomes our guests to join in on lakeside classes that encourage mindful movement in a serene, beautiful setting. If you're looking for additional yoga offerings, the studio is easily accessible in town and regularly hosts classes in restorative, vinyasa, and power vinyasa yoga. For a change of pace, check out a glow-in-the-dark session!
Kayaking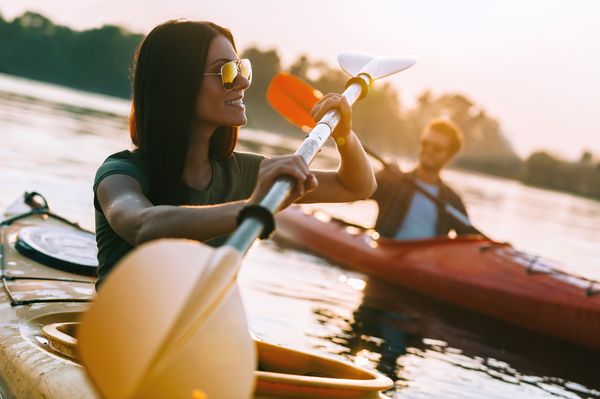 Nothing builds upper-body strength like exploring Oneida Lake in a kayak! You can get a full-body work out in during your paddle, as the motion needed to cut through the water with oars uses the arms, shoulders, back, chest, torso, and legs. While kayaking offers a great workout, it's also an easy sport to pick up, so you'll be cruising the lake with confidence in no time. Just stop by Sylvan Beach Supply Co. to rent a kayak, and our friendly guest service representatives will set you up with the right watercraft for your needs.
Paddle Boarding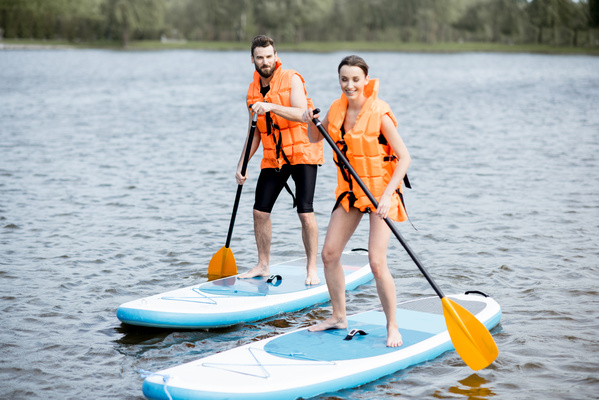 If you've never tried paddle boarding before, this summer is the perfect time to give it a shot and reap all the health benefits it can bring. Once you find your footing, you'll build core and arm strength in a low-impact workout that increases endurance and will leave you feeling relaxed. For those who enjoy meditation, a paddle board in the middle of Oneida Lake provides the quiet needed to find inner balance and peace.
Golf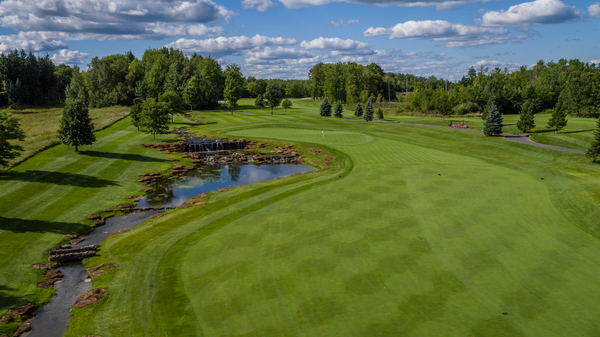 Did you know that 18 holes of golf can burn off up to 1,500 calories? Head to one of Turning Stone's award-winning golf courses during your vacation to reap all the health benefits of the game and enjoy some of the most beautiful courses in the state. Atunyote, Kaluhyat, and Shenendoah have all hosted high-profile tournaments and will present a rewarding challenge to any player. Beginners and those playing with kids can also check out Pleasant Knolls or Sandstone Hollow, the Oneida Indian Nation's 9-hole courses for casual players.
Running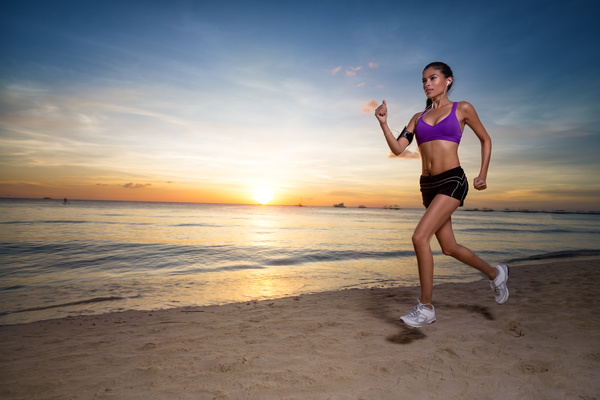 Starting your day with a run is a great way to get the blood pumping, and it can even improve your mood. There's no doubt you'll feel a boost when you run on one of the trails found at nearby state and county parks. Many offer paved trails that are ideal for a solo jog or getting in some exercise with the family. For an added challenge, take a run on the sandy beaches along Oneida Lake. Running on sand offers less impact for your joints, but increases resistance and calories burned – all while you enjoy stunning views of the water.
Biking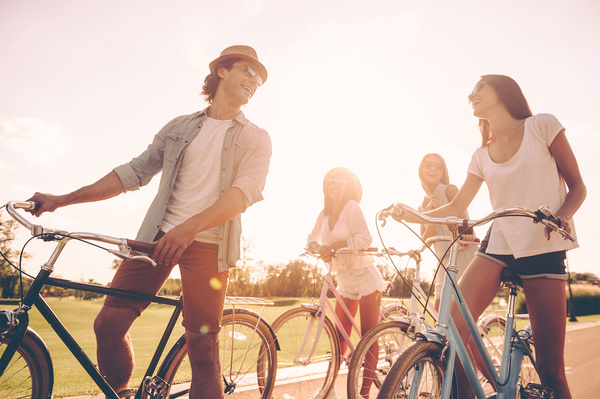 Riding a bike has so many benefits beyond just building your cardiovascular fitness and maintaining a healthy weight. If a long ride is your favorite way to workout, you're in luck – Upstate New York is home to many bike paths for riders of all ability and endurance levels. Load up your beach cruisers from Sylvan Beach Supply Co. and you're ready to ride! There are also a few local mountain biking opportunities, although you'll want to bring an off-road-ready bike to tackle these trails.
Staying Fit Has Never Been More Fun
When you visit The Cove at Sylvan Beach, it's easy to find something for every member of your family or friends group. From on-the-water workouts to lazy days at the pool, you can always make the pace of lakeside living work for you. To learn more or book your weeklong stay, contact us today.
If golf will be part of your summertime stay at The Cove, be sure to choose the Ultimate Summer Experience Package when booking your stay. Guests can get a $250 Turning Stone Resort Casino credit for just $100 to use on golf at one of our award-winning courses, as well as spa services, fine dining, nightlife, and more.