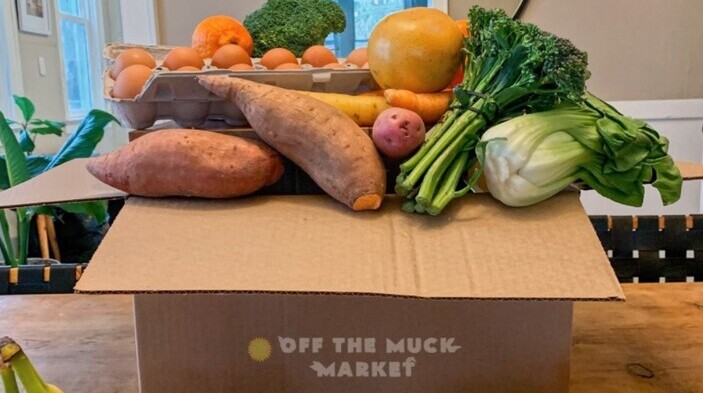 Off the Muck Market Brings Fresh, Local Foods to The Cove this Summer
Sylvan Beach and Oneida Lake have a lot to offer summertime visitors, whether it's your first trip or you're a long-time local. Just ask Carl Chappell, founder of Off the Muck Market. "Part of Sylvan Beach's heritage is as a summer getaway for a lot of the muck farmers," he explains. "I heard stories from my in-laws about how during the summer they'd go from the muck land, which was called the Black Beach, to the beaches on Oneida Lake."
Subscribe to Alerts for the Latest Offers from The Cove
As our exclusive grocery delivery partner, Off the Muck is set to help guests at The Cove at Sylvan Beach enjoy local produce and products available as they discover Oneida Lake for themselves. There's no need to pack groceries or take time away from your trip to shop – Off the Muck will deliver everything needed to whip up delicious meals packed with local flavor in your cottage's eat-in kitchen. Placing an order online is easy, and groceries are delivered directly to your door. All that's left to do is relax, have fun and decide what to savor first!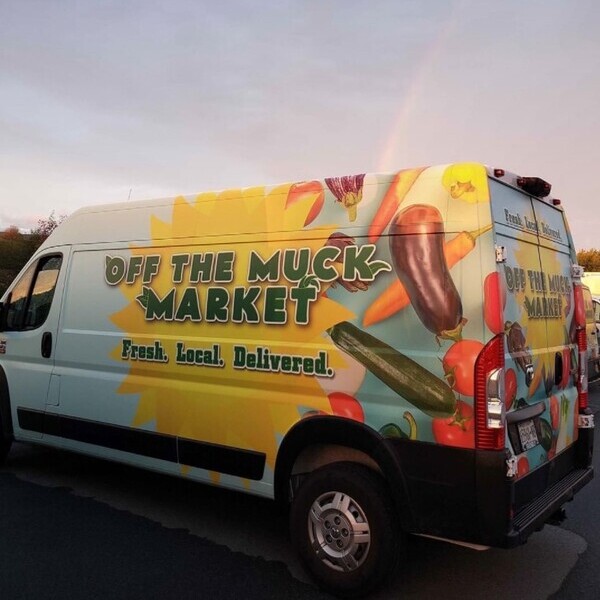 Off the Muck Market takes its name from the region's muck farms and the dark, fertile land that yields some of Upstate New York's best produce, including onions, potatoes, radishes and carrots. Chappell comes from – and married into – a long line of Upstate farmers, and he cites this heritage and time spent working on area farms as well as a successful career in tech and finance as the inspiration for the business.
Today, Off the Muck Market blends technology and agriculture to offer area residents the very best in local fruits, vegetables and foods from regional producers. "Our promise to our customers is that if a product is locally available, that's where we source it," Chappell explains. While out-of-season and specialty items are sometimes sourced from other partners, the bulk of Off the Muck Market's offerings connect consumers with a wide range of local farms and food producers with just a few clicks.
"If a product is locally available, that's where we source it. – Carl Chappell (Founder), Off the Muck Market"
Chappell attributes the success of Off the Muck to the unbeatable quality of local products, as well as the strong relationships the company has built with local farms throughout the years. Customers have a chance to eat healthy and support the local economy, but their purchases also have a global impact. As Chappell points out, "The food miles, or the distance it takes food to travel from the ground to your home, is lower when you support local producers. That's vitally important for our local ecology and combating climate change."
Off the Muck will bring its local focus to Sylvan Beach this summer by offering its grocery delivery service at The Cove. Guests can select one of the grocery service's boxes filled with fresh, local produce in just the right size for their needs. While each box includes a selection of fruits and vegetables, they're also highly customizable – simply choose from a large menu of additional options that include everything from staples like meats, milk, and eggs to cheese, baked goods, honey, maple and more – even locally produced CBD products and pet treats! Orders can be placed before arrival and are delivered right to guests' cottages, so stocking fridges with fresh, high-quality foods couldn't be easier.
To place your order:
Pick a box
Receive a menu and choose customizations
Provide payment information
It's that simple - your groceries will be delivered directly to your cottage for you and your family to enjoy!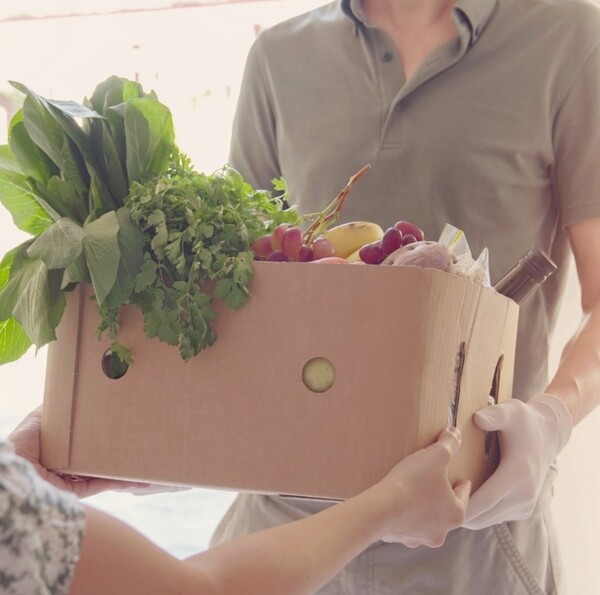 Best of all, each box is filled to the brim with local flavor and supports the region's farmers. This local impact was a deciding factor in Off the Muck's partnership with The Cove. Chappell says that support for local companies and organizations has always been a priority, and it has long been clear the Oneida Indian Nation shares this value. The Nation has a long history of working with local vendors and will continue this tradition at The Cove with partnerships that include Oneida Lake Marina, River Rock Dock, Leggett Tree Service and Utica Coffee Roasting Co. in addition to Off the Muck Market.
"The Oneida Indian Nation has been a great steward of Upstate New York," Chappell says. "At the end of the day, Off the Muck and the Nation want to showcase regional farmers and food producers and share the bounty of what they have to offer with guests."
For more information about grocery delivery and other amenities at The Cove, contact us today.