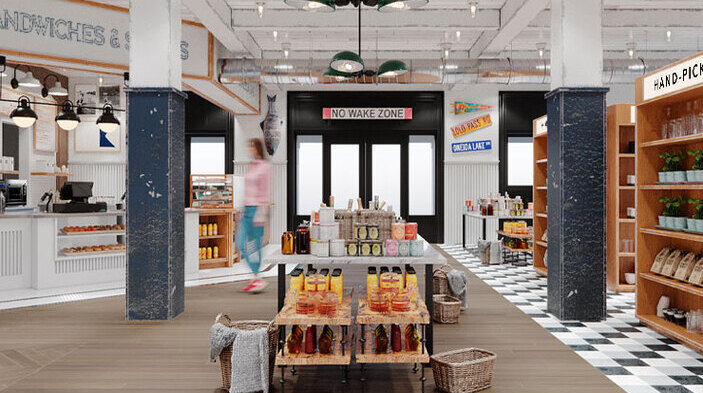 We're One Step Closer to Summer as Sylvan Beach Supply Co. Opens May 27
It's a busy month at The Cove at Sylvan Beach as our team works tirelessly to put the finishing touches on Upstate New York's newest lakeside vacation rental destination. Our pontoon boats have arrived, the pool is sparkling with crystal-blue water, and our flagship store, Sylvan Beach Supply Co. is almost ready to welcome guests. Sylvan Beach Supply Co. is your one-stop shop for vacation essentials at The Cove, whether you're grabbing a cup of coffee and a breakfast sandwich before a day on the water or looking to try out paddle boarding, kayaking, or tubing on Oneida Lake. Here, we'll take a closer look at everything Sylvan Beach Supply Co. has to offer visitors when it opens on May 27.
Subscribe to Alerts for the Latest Offers from The Cove
Everything You Need for Fun on Oneida Lake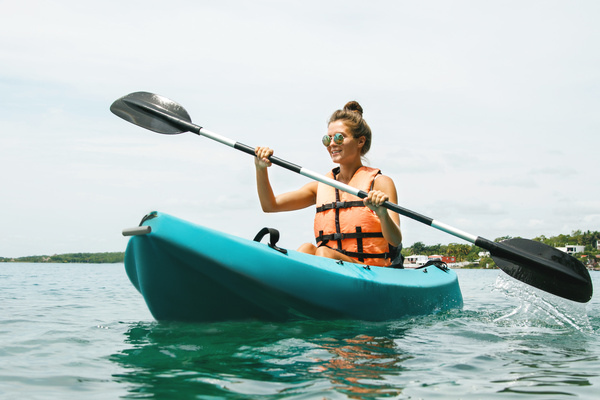 Every weeklong stay at The Cove includes a dedicated pontoon boat and boat slip, and Sylvan Beach Supply Co. will help you enjoy this amenity to the fullest. Guests will find a huge selection of water sports rentals, including:
Kayaks
Canoes
Stand-up paddle boards
Water bikes
Beach cruiser bicycles
Water skis
Wakeboards
Tubes
Fishing gear
Your pontoon boat is the perfect way to enjoy any of these on-the-water activities, but Sylvan Beach Supply Co. will also offer several additional boats for rental. Visitors stopping by for the day can rent pontoon boats, ski boats, fishing boats, and deck boats, as well as any of the water sports equipment listed above. Rentals are sure to go fast as summer heats up, so don't wait to reserve yours – schedule your rentals today!
Guests can also pick up all the essentials for a day on the water, like snacks and drinks, sunscreen, bait, and more. There's no need to add an extra errand to your plans with everything you need in one easy location.
Making Summer Sweet with Ice Cream – and a Ton of Candy
When you visit the café at Sylvan Beach Supply Co., you'll find a menu filled with grab-and-go breakfast options, summertime favorites, and of course, pizza. But the café is also the perfect spot to satisfy your sweet tooth thanks to an ice cream selection with flavors for everyone. Kids – and kids at heart – can enjoy towering ice cream sundaes inspired by summertime treats or white caps loaded with everyone's favorite candies. Whether you prefer a waffle cone filled with soft serve or one of our creative milkshake creations, the café will prove that there's always room for ice cream!
When you visit to grab a cone or stock up on fishing supplies, be sure to check out Sylvan Beach Supply Co.'s candy wall as well. It's filled with a ton of candy, and that's not just a figure of speech. This colorful display is loaded with 2,000 pounds of sweet treats, making it easy to fill a bag will all your family's favorites. The candy wall is a great photo op too – don't forget to tag us on Instagram if you share your shots!
Savor the Flavor of Upstate New York's Best Local Coffee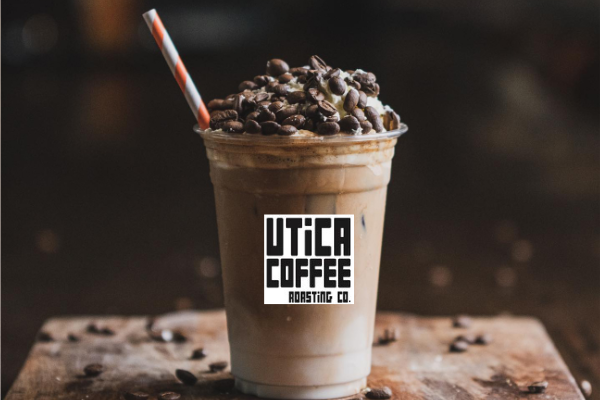 Summer vacation on the lake means long days on the water and long nights around the campfire. When you need an extra kick of caffeine to keep up with it all, stop by Sylvan Beach Supply Co. for hot and iced coffee from Utica Coffee Roasting Co. The local roaster is a longtime partner of Oneida Nation Enterprises, The Cove's parent company, and the exclusive provider of coffee at all of our properties. In addition to creating some of the region's best coffee, the company is also committed to the revitalization of our region.
Need your first cup of java before the day begins? We also have ground coffee to brew in your cottage on-hand! No matter which blend you choose, Utica Coffee Roasting Co. coffee is a great way to get a real taste of Upstate New York in every cup.
Everything You Need for the Best Summer Vacation Ever
As you plan your Upstate New York lake vacation this year, make packing a little easier and depend on Sylvan Beach Supply Co. for all your needs. Our grand opening is scheduled for May 27 with cottages opening for guests in the coming weeks, so this will be an exciting chance to get a first look at all The Cove has to offer.
Have you reserved your weeklong stay at The Cove? If not, act soon – cottages are filling up fast and you don't want to miss our first summer on Oneida Lake. To learn more and reserve your stay, contact us today.