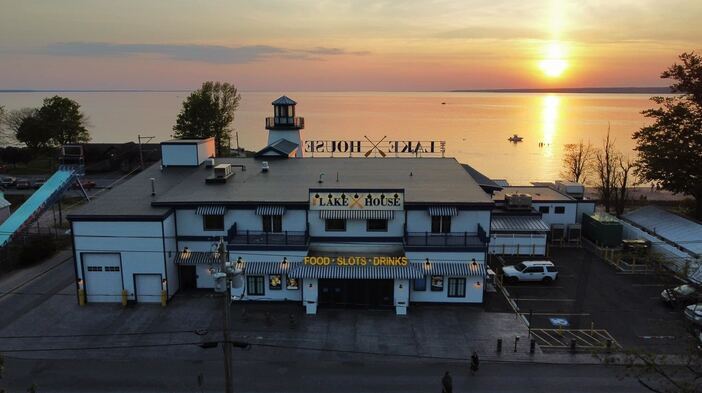 Where to Watch Instagram-Worthy Oneida Lake Sunsets During Your Stay at The Cove
Oneida Lake is one of the most beautiful spots in Upstate New York, especially in summer when sunny blue skies reflect on its gently rolling waves. The sunsets here are spectacular, and local amateur and professional photographers alike have captured incredible shots of melting colors painting the evening skies. If you'd like to shoot some unforgettable sunset photos of your own during your stay at The Cove at Sylvan Beach, we have a few suggestions for the best spots for Instagram-worthy sunset photos to preserve your vacation memories forever.
Subscribe to Alerts for the Latest Offers from The Cove
Guests can get a front-row seat for summer sunsets over Oneida Lake at the village of Sylvan Beach's swimming area. The beach can be reached by foot from The Cove in about 15 minutes or by car in less than five. Bring a blanket or lawn chairs to settle in for the show and beach toys so the kids can play in the sand as the day ends. A quick stop at Sylvan Beach Supply Co. will provide a grab-and-go dinner to enjoy to make the evening complete.
Guests at The Lake House at Sylvan Beach can take in the sunset from the large, open-air deck overlooking Oneida Lake. The Lake House is known for its gorgeous views and its delicious dishes and drinks, so you can enjoy a cocktail and a bite while the sun makes its descent. Arrive before 5:00 pm Monday through Friday to take advantage of the Sunset Menu, then make an evening of it with slots on the casino gaming floor or live entertainment from local artists every Friday and Saturday night. Just a reminder – guests must be 18 years of age or older to visit The Lake House.
Verona Beach State Park is a wonderful place for a day of active outdoor fun, and you'll want to stick around for the sunset before heading back to The Cove or out for dinner. Visitors can stroll along the beach or paved walkways as the sun goes down or grab a seat on one of the benches lining the shore. After a long day of swimming, fishing, hiking, or biking, a relaxing sunset is the perfect way to unwind. For a sweet treat while you watch the sunset, stop by Teddy's Treats at the park for hard or soft ice cream.
For another spot known for stunning views, visit the Verona Beach Lighthouse. One of three lighthouses on Oneida Lake, the Verona Beach Lighthouse stands 84-½ feet tall and was constructed to protect large hauling ships traveling via the Barge Canal. While you can't climb to the top of the lighthouse, visitors are welcome to enjoy the waterfront grounds that provide a beautiful view of Oneida Lake. A photo of the lighthouse framed by the setting sun is sure to be one of your most-liked vacation shots!
Whether you're heading to the shores of Oneida Lake with your DSLR or snapping a few photos with your phone, an Upstate New York vacation will bring plenty of opportunities to capture beautiful sunsets. To show us your best shots, tag @TheCoveCNY on Instagram and Twitter or @CoveCNY on Facebook.
Don't wait to book your Upstate New York vacation filled with lakeside fun, beautiful sunsets, and outdoor adventures. Reserve your two- or three-bedroom cottage at The Cove at Sylvan Beach before March 31, and you can receive a $250 activity credit good for water sports rentals, fishing tackle, drinks and snacks, and more at Sylvan Beach Supply Co. For more information about vacations at The Cove, contact us today.